39 West St
Litchfield, CT 06759-3501
(5 miles)
Jeffrey Tillou Antiques specializes in American furniture and fine arts primarily from the early 18th century through the mid 19th century.  We offer a fine selection of painted furniture, weathervanes, sculpture, Oriental carpets, and related decorative accessories.  We occasionally offer distinctive pieces of European furniture and works of art as well.
---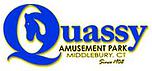 Tullyvale Antiques & Interiors
499 Bantam Rd
Litchfield, CT 06759-3202
(5 mi.)
Specializing in 17th to 19th century English, Continental, and American antique furniture and accessories, this antique shop also carries an exquisite selection of imported handmade European furnishings, as well as home decorative accessories such as pillows, throws, and window coverings.
---

Tyler Antiques and Appraisals
495 Bantam Rd
Litchfield, CT 06759-3202
(5 mi.)
Antique store that carries a wonderful selection of 17th to 19th century Continental furniture, decorative arts, paintings, and ethographic arts plus offers estate appraisals and other related services.ncredibly historic yet modern.
---